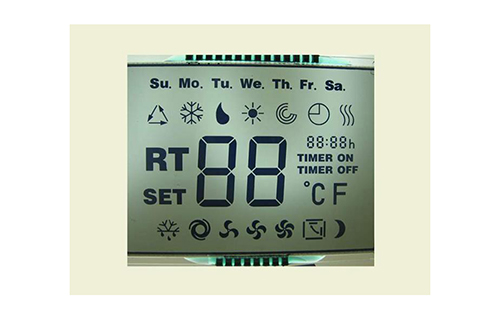 Film Compensated Super Twisted Nematic (FSTN) LCDs
The most recent advance has been the introduction of Film compensated Super Twisted Nematic (FSTN) displays. It adds a retardation film on the STN display that compensates for the color added by the birefringence effect. This enables a black and white display to be produced and provides for a higher contrast and wider viewing angle.
The FSTN technology comes in a single coloration, Black characters on a White / Gray background. Among the three technologies listed here, it is the most expensive one, but it has better viewing angle and contrast than the STN technology listed above.
Blaze Display is one of the best fstn lcd display glass panel manufacturers and suppliers in China . We are always at your service.