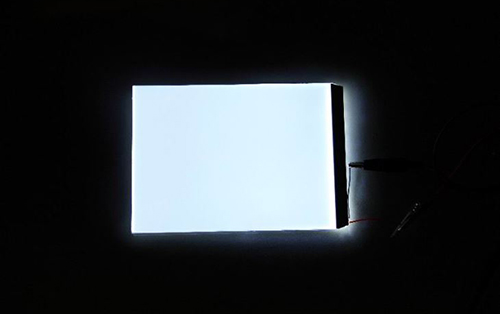 LED Backlight
Yellow green, white or other color is available
Into 21st century, backlight has achieved rapid development and gradually entered industrial stage. When it is compared to CCFL, LED has an obviously advantage on energy saving. As one of the most important fittings in liquid crystal products, LED backlight also achieved rapid development with new technology and new product released continuously. Particularly, the market share of LED (Light-Emitting Diode) has increased gradually. Some products like laptop, display device and TV, which were used CCFL (Cold Cathode Fluorescent Lamp) backlight, have been changed to LED backlight since 2008.
Under the background of this industrial revolution, Blaze Display set up LED backlight factory in Jiangxi Province, China in 2014, which especially provides various high standard and long lifetime backlights for Blaze Display's LCD products.
In electronics industry, backlight is a kind of form of light which is usually used for LCD display. The difference between backlight and front light is that backlight illuminates from the side or the back side while front light illuminates from the front side. Both of them are used for increasing illuminance in low light sources environment and brightness of computer monitors and LCD screen, with the similar lighting way of CRT display.
Backlight can be any kind of color; black and white liquid crystal usually uses yellow, green, blue and white backlight. LED backlight can enhance the color performance of LCD display.
The main advantages of LED backlight are as follows,
1. High brightness. The brightness will not fall even after being used for a long time. And it has a thinner body and nice shape.
2. Soft in color, good for eyes when it combines with LCD panel
3. Energy saving, environmentally friendly and low radiation.
Blaze Display is one of the best led backlight display manufacturers and suppliers in China. We are always at your service.